Our talented Peeler-Rose.
In 1983, Dan Peeler and Charlie Rose partnered their first children's entertainment company (Peeler Rose Puppet Shows) after Dan's many successful years as co-producer/animation director from 1968-1978 for 22 animated segments appearing on Sesame Street for The Children's Television Workshop.
Later, the two animation and puppet companies were combined to form Peeler-Rose Productions (PRP) in order to develop and produce programs for many National cable televison clients. Among them were 2 animated specials for The Disney Channel Easter Egg Mornin' and Stinger: King of the Bees, PBS and The Learning Channel. PRP's half-hour programs began with one animated short teaching about racism called Oliver Jones for Simon & Shuster. During this time (1984-92) they produced and directed animated films for the Christian market from JOT, for the Southern Baptist Convention, to animated training films for the Mennonites, and finally three thirty minute animated children's films for Concordia Publishing. Additionally: The Sixth Floor Museum at Dealey Plaza (animation/graphic segments) and The Teen Years: War or Peace (animation), which received two awards in
• Best Video - Parenting Issues National Council on Family Relations
• Best of Category - Birmingham International Educational Film Festival
Dan and Charlie designed and facilitated children's and family workshops in puppetry and art.
Peeler-Rose Productions redesigned the adorable Chuck E Cheese brand, its national restaurant logo, plus the entire cast of supporting characters, and to create the first Chuck E Cheeses Corporate Character Style Guide and developed the storybook for Warner Bros. titled Bugs Bunny In Cartoonland which features all of the famous Looney Tunes™ characters.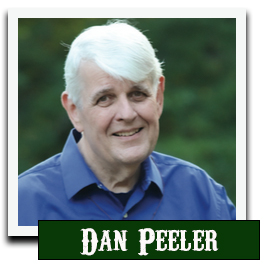 Dan Peeler
Creative Director
Proin gravida nibh vel velit auctor aliquet. Aenean sollicitudin, lorem quis bibendum auctor, nisi elit consequat ipsum, nec sagittis sem nibh id elit.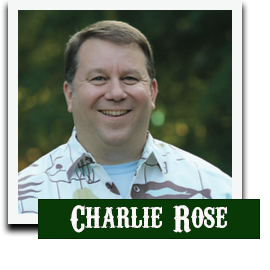 Charlie Rose
Lead Creative
Proin gravida nibh vel velit auctor aliquet. Aenean sollicitudin, lorem quis bibendum auctor, nisi elit consequat ipsum, nec sagittis sem nibh id elit.
Peeler-Rose co-produced and directed a live-action puppet/costume character series (4 seasons) with famed singer/songwriter Bobby Goldsboro on his hit TV series Bobby Goldsboro's Swamp Critters of Lost Lagoon for PBS and the Learning Channel, and currently airing on the Inspiration Cable Networks. Bobby Goldsboro's Swamp Critters
Today, they continue to work in graphic design and fine art in various themed art markets, including limited edition prints, corporate logos, and children's art workshops and occasional live marionette shows. Among several current projects in the shop: Puppets for a TV series Nanna & Lil Puss-Puss for Keith Alcorn/ DNA Productions (Producer of Jimmy Neutron and Planet Sheen), City Café restaurant logo, and Cassie's LePopcorn and Yogurt branding and store mascot. Our latest project is with John Schneider Studios, creating his social media graphics and they continue to enjoy being the Artists-In-Residence at the Old Jail Art Center in Albany, Texas.
Along with writing and illustrating books for children and young adults, Charlie and Dan are also Executive Producers for their own streaming network, e-mazing World of Puppets for VrTuo Entertainment.